Stylish get-together
In your detached cottage alongside the water, a stylish break is guaranteed. Wake up where the forest, hills and water meet … Enjoy a barbeque on the patio, with a magnificent view … Or perhaps you prefer to relax in your own bedroom, including private bathroom? The choice is yours.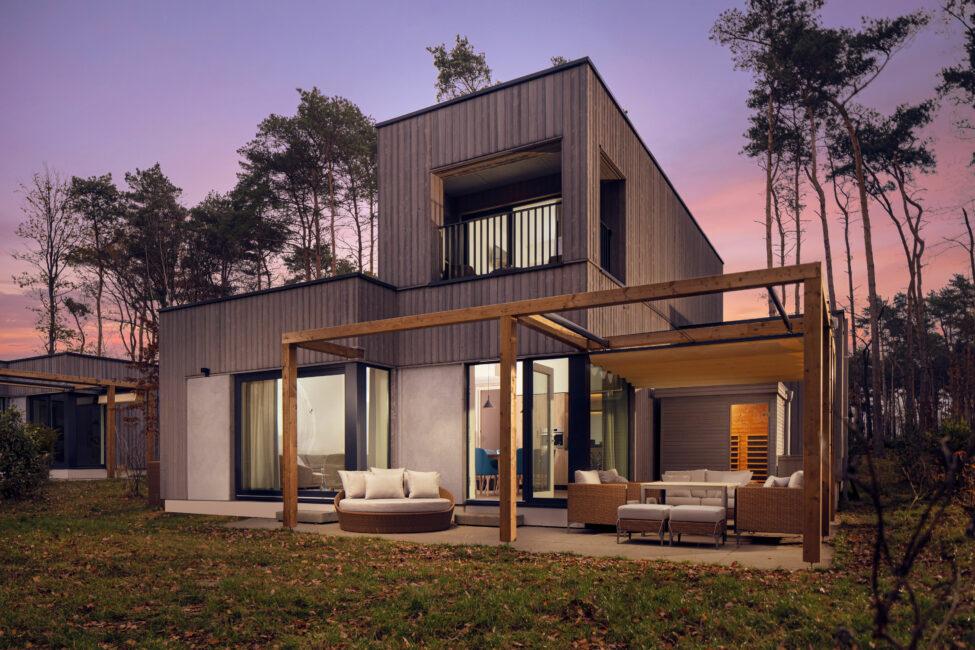 Tranquillity and comfort
Terhills Resort is operated by Center Parcs, and elevates the well-known holiday formula to the next level. The focus is on tranquillity and comfort. In our Exclusive cottages, additional facilities, such as an outdoor sauna ensure even more indulgence, but our VIP cottages will exceed all your expectations for a relaxed stay. To share all that beauty, we have cottages for 2 to 12 people. Thought has also been given to guests with reduced mobility. Therefore, whichever accommodation you choose, comfort and privacy are guaranteed.
The Country Club with the Aqua Garden swimming pool, the indoor playground and Kids Club, will make your stay even more relaxing. Fancy gastronomy and conviviality? In our restaurant every dish or appetiser is served down to the smallest detail. The perfect place to stop and take a breather, with a view of the water …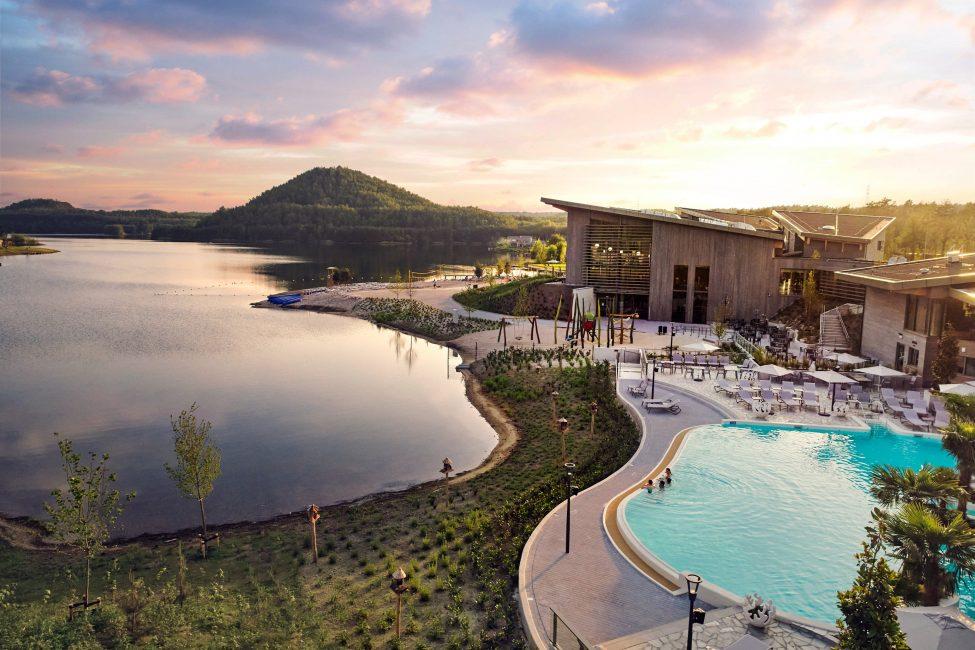 Terland Restaurant & Beach
Welcome to Terland Restaurant & Beach. Our latest culinary asset! This trendy restaurant welcomes you to the beach, including a beach bar serving finger foods. On the terrace you can choose your favourites from the menu and enjoy the beautiful view. Indoors, the nature-inspired interior creates a trendy, warm setting.
Would you rather relax in your cottage? Within the resort, Terland delivers delicious breakfast baskets, BBQ packages, pizzas and products from the shop.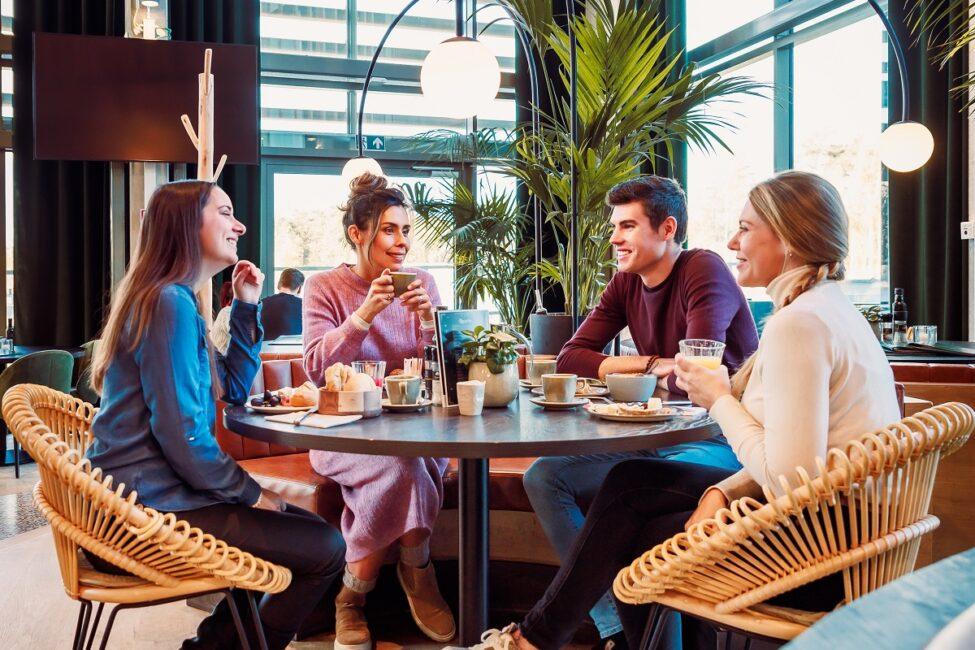 A day at Terhills Resort?
A day out at Terhills Resort by Center Parcs: fun and tranquility with a unique panorama. Are you curious what facilities are available to you as a day visitor? From swimming to mini golf, cycling, aperitifs or dining … And all on the edge of Belgium's only National Park.
Aqua Garden
Aqua Garden is the perfect place for relaxation. This small-scale swimming pool is laid out as a tropical river, so float along towards the ultimate holiday feeling. Have you always dreamed of swimming in a genuine infinity pool? Come and relax and take a dip in the panoramic outdoor swimming pool with superb views over the lake. There is a children's pool for the youngest water enthusiasts (2 to 6 years) . Splashing fun guaranteed! Are you looking for a day trip brimming with holiday feeling? Book the "Rise & Shine" package. In this package, a delicious breakfast is combined with tropical splashing fun.
Book here  for your day of swimming fun at Aqua Garden.
X-Cube: virtual espionage!
Do you like escape rooms? And would you like to try something new? Terhills Resort has two types of X-Cubes on offer: spy training for adults and spy training for kids. In one hour or half an hour respectively, you must complete your spy training in groups of four, five or six people. Can your team work together well? Successfully complete the assignments by cracking codes, tracking down equipment and revealing the truth … Book by telephone at Terhills Resort on 089 81 81 88.
Mini golf, mega fun
Adventure Golf at Terhills Resort? Every hole is an adventure in itself! The course nestles beautifully in the surrounding countryside and has 14 holes that are suitable for the whole family.
Information is available at reception, where you can also book.