It is anticipated that Terhills Resort will open in mid-2021.
Stylish get-together
In your detached cottage alongside the water, a stylish break is guaranteed. Wake up where the forest, hills and water meet … Enjoy a barbeque on the patio, with a magnificent view … Or perhaps you prefer to relax in your own bedroom, including private bathroom? The choice is yours.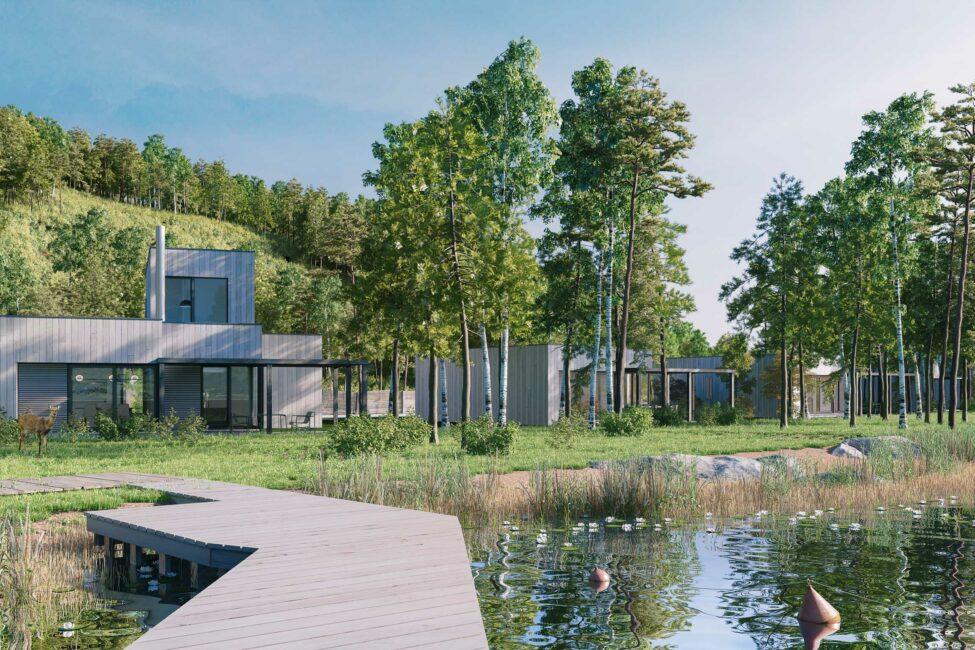 Tranquillity and comfort
Terhills Resort is operated by Center Parcs, but elevates the well-known holiday formula to the next level. The focus is on tranquillity and comfort. In our Exclusive cottages, additional facilities, such as an outdoor sauna ensure even more indulgence, but our VIP cottages will exceed all your expectations for a relaxed stay. To share all that beauty, we have cottages for 2 to 12 people. Thought has also been given to guests with reduced mobility. Therefore, whichever accommodation you choose, comfort and privacy are guaranteed.
The Country Club with the Aqua Garden swimming pool, the indoor playground and Kids Club, will make your stay even more relaxing. Fancy gastronomy and conviviality? In our restaurant every dish or appetiser is served down to the smallest detail. The perfect place to stop and take a breather, with a view of the water …