Terland Restaurant
Fancy an afternoon or evening at restaurant, with a beach view? Then you are most welcome at Terland Restaurant located at the Terhills Resort. Here you can enjoy a nice drink in the sitting pit on the terrace (with firepit), a tasty snack after walking or a sumptuous dinner in the cosy restaurant. All with breathtaking panoramic views where time stands still for a moment.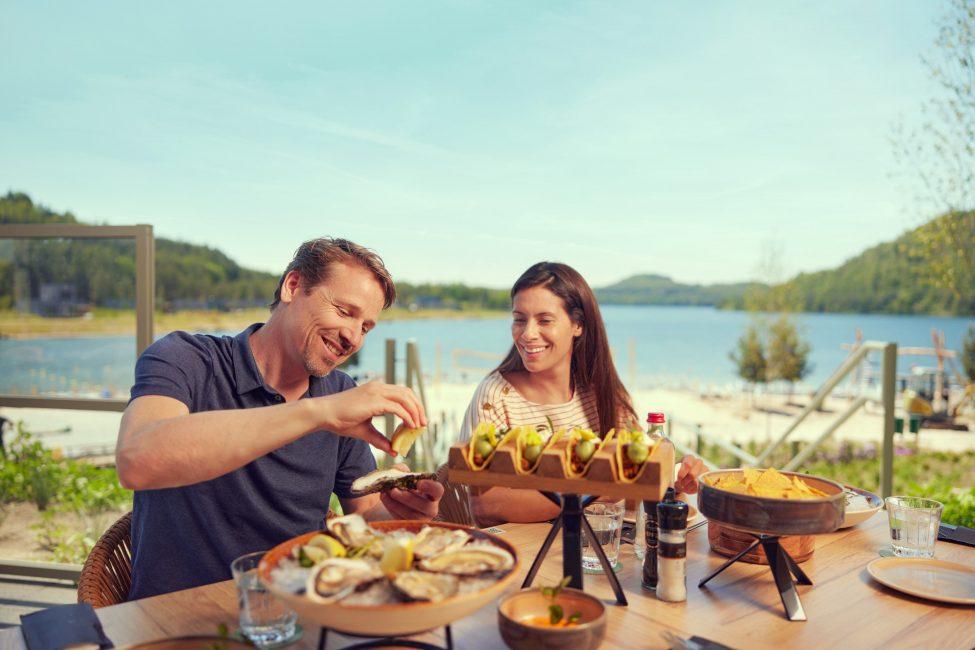 Terhills Cablepark
Come and enjoy the holiday atmosphere at our Beachbar of Terhills Cablepark, with the sand under your feet and your sunglasses on. You have the pleasure of an idyllic view of the water while enjoying tasty snacks such as a classic Caesar salad, toasted sandwiches and pizza. A tasty stopover for those who want to get away from it all!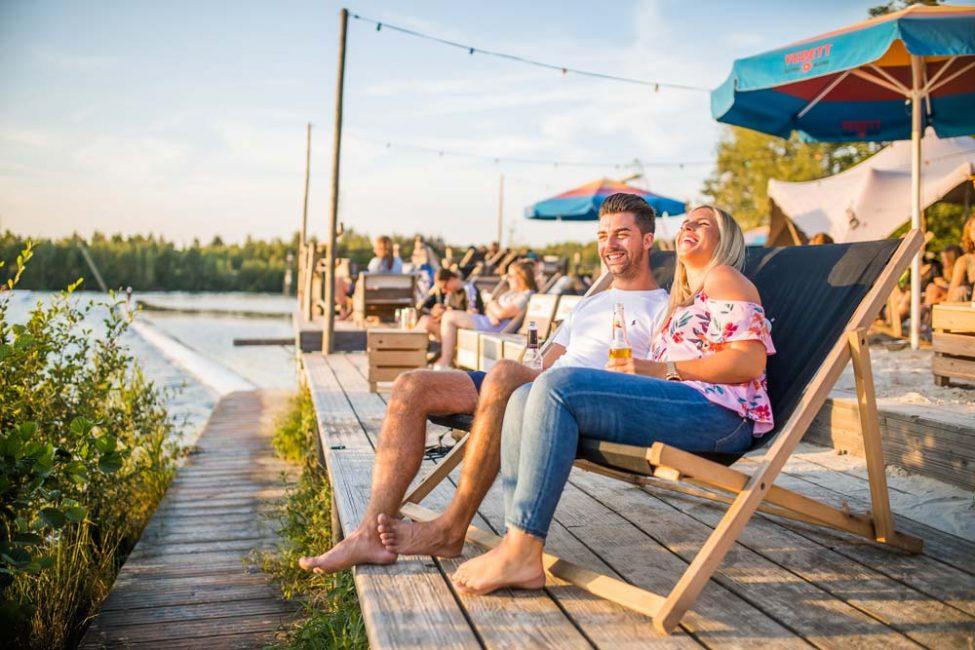 The Bakery
THE BAKERY offers full immersion into the world of bread and confectionery. This is no sterile baking factory. It is an open glass house in which you can follow the production process from flour to bread. The spacious shop has all-around glass walls, and you can see THE BAKERY's bakers and pastry chefs practicing their craft. All your senses are stimulated with a multitude of tastes, smells, colours and aromas.
Don't miss their TWO OH FIVE coffee bar on the first floor. Trained baristas here conjure up delicious coffee specialties. You can also follow workshops at THE BAKERY to learn how to bake bread, muffins or real Limburg cake!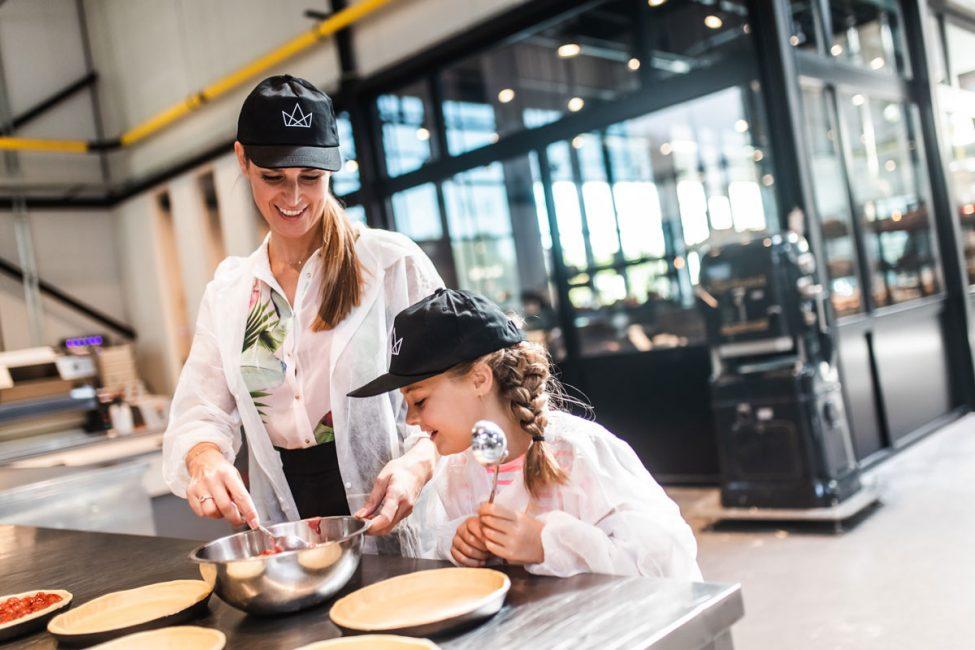 Terhills Brasserie
Do you fancy a fine-tasting dinner in a pleasant ambience? The Terhills Brasserie menu makes it the perfect place to settle at a table for a delicious meal. The chef will present you his careful selection of dishes, chosen and prepared with passion and good taste.
In the casual, atmospheric setting – looking onto the beautiful French garden – you are guaranteed relaxation while eating. And the hotel bar is the perfect location for enjoying your favourites from a wide range of drinks and wines, etc. or just a nice cup of coffee. Ideal for those who want to blow out or refuel after an active day!