A walking and hiking paradise
Terhills is home to the main entrance gate of the Hoge Kempen National Park. The park forms a unique nature reserve in the province of Limburg, with more than 5,700 hectares of managed and protected forest and heath. The natural area spreads over the municipalities of Dilsen-Stokkem, Maasmechelen, Zutendaal, Lanaken, Genk and As.
Why not let yourself be pleasantly surprised by a special piece of Flemish nature in Terhills, the panoramic gateway area to the Hoge Kempen National Park. Here you can enjoy a rich landscape of 'hills and lakes': extensive pine forests, large lakes that bear witness to the gravel and sand extraction of earlier days, the high peaks of the old spoil-tips, now returned to nature and offering spectacular views.
The area is also rich in terms of fauna, because there are many rare and special animals living in this healthy natural landscape. In this place where more than a quarter of a century ago the Eisden coal mine was still running at full speed, you will now see the rarest butterflies fluttering around.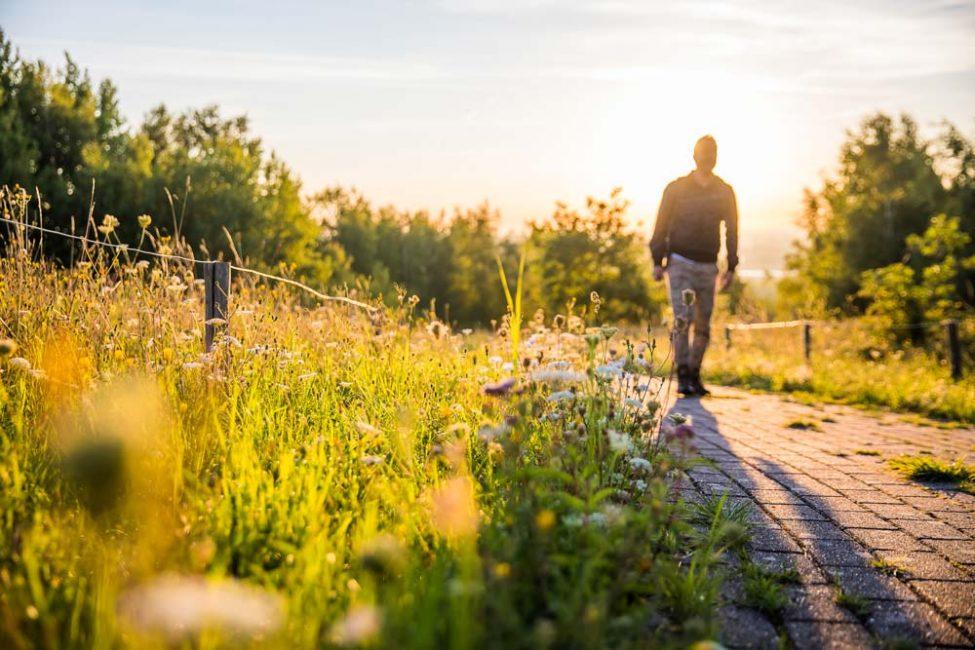 Visitors centre
Various loop-shaped routes start at the Visitors Centre, with distances from 1.4 km to 10.9 km. You will also find walking/hiking maps here. You can enjoy a drink before or after your walk and children can have fun at the Play-pit.
Those who prefer a guided tour with a National Park Ranger can choose from seven activities, including a tasting-walk (where you literally taste the nature), an enchanting full moon walk etc. Discover all the options at the visitor reception or on the National Park website.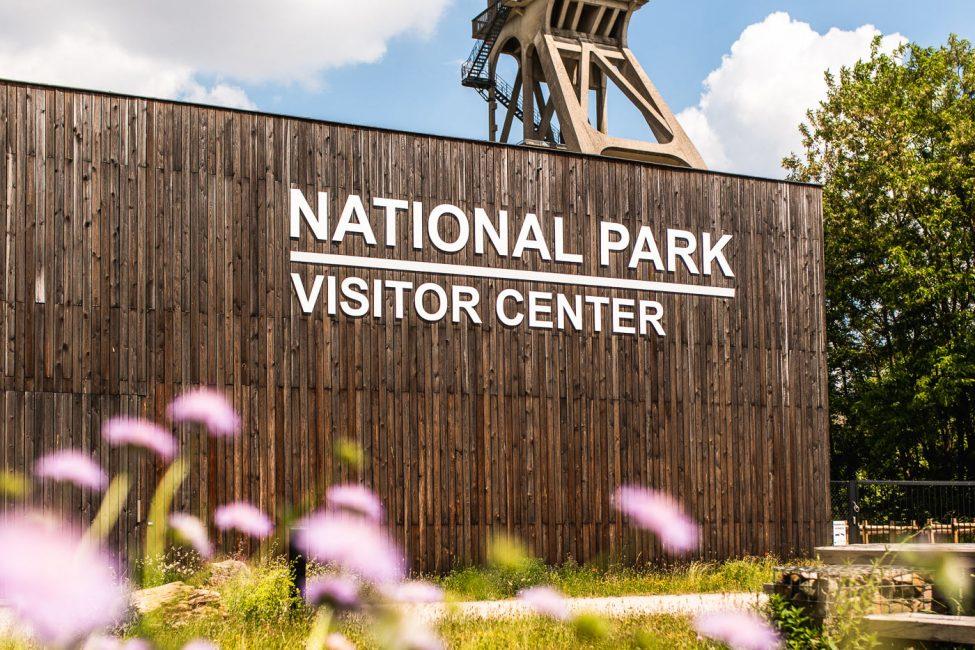 Pithead
The headframe of the former Eisden mine is an unmissable high-point of a visit here. And we mean that literally! Climbing the stairs is definitely worth the effort, because the extra twelve metres height will be reward you with a unique view of the surroundings. And when you have your feet back on the ground, you can enjoy a glimpse into this mining site's history. So, you will have a full overview of our history, both literally and figuratively.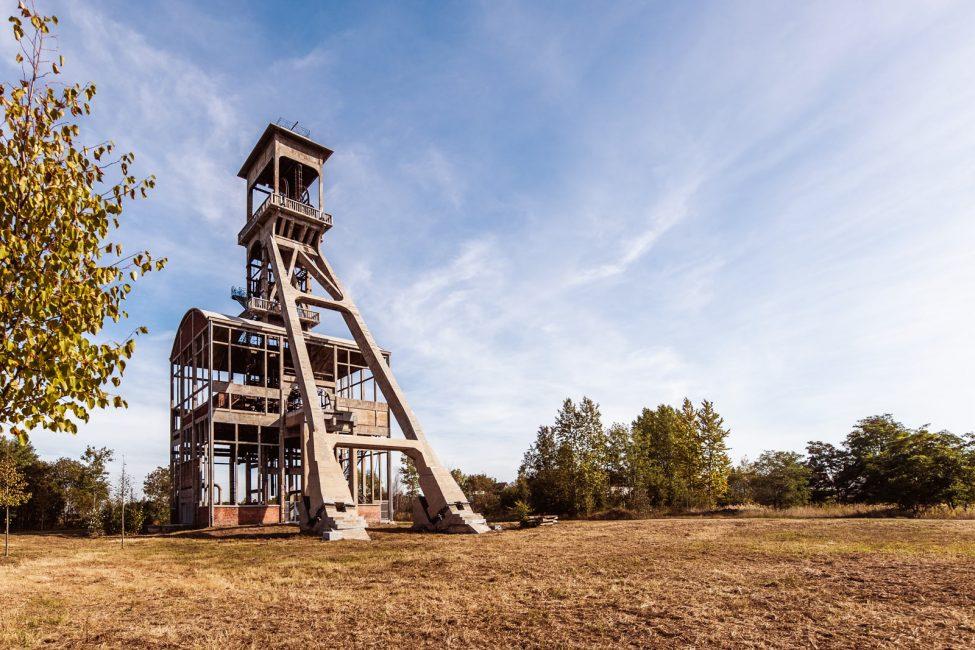 The most beautiful view in Flanders
After mining activity petered out, nature was given free rein here. Connecterra has retained four of the spoil-tips, three of which are accessible. Their green tops offer you an unforgettable view of the landscape surrounding Terhills, the beautiful ponds and the peaks in the nature reserve. A good workout for your legs and a feast for the eyes.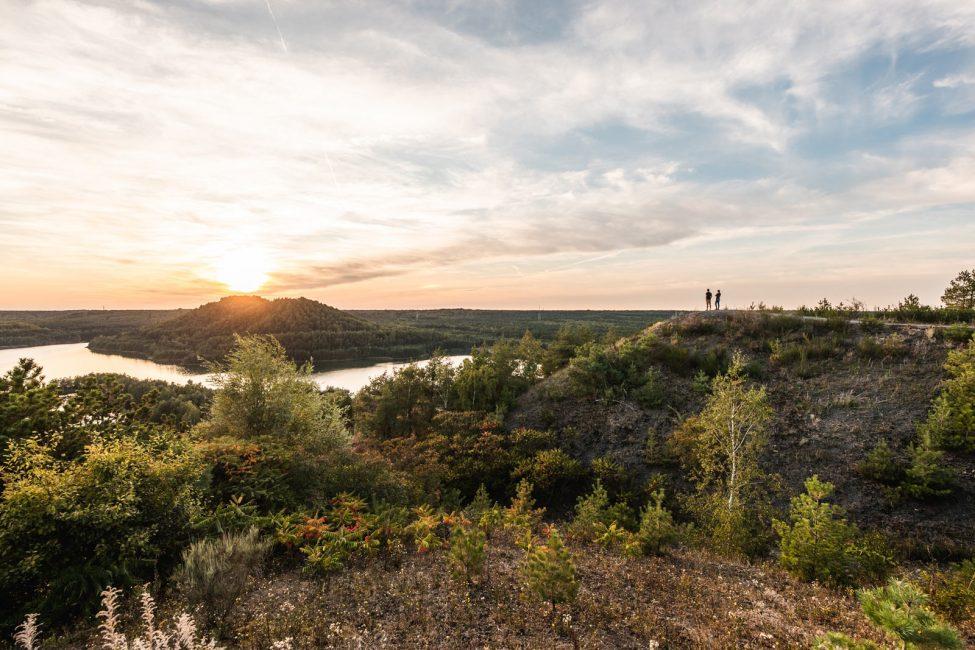 Hasselt University Ecotron
Anyone visiting the main entrance gate cannot miss a look at the Ecotron Hasselt University.
This scientific research installation with Limburg roots consists of thirteen high-tech ecosystem rooms in which various climate scenarios can be simulated. Ecotron allows scientists to study the impact of climate change on ecosystems and biodiversity. And that is more important than ever in these times.
Would you like to know more about Ecotron? If so, you can book a National Park Ranger for a guided tour behind the scenes of the research facility. It's fascinating and educational!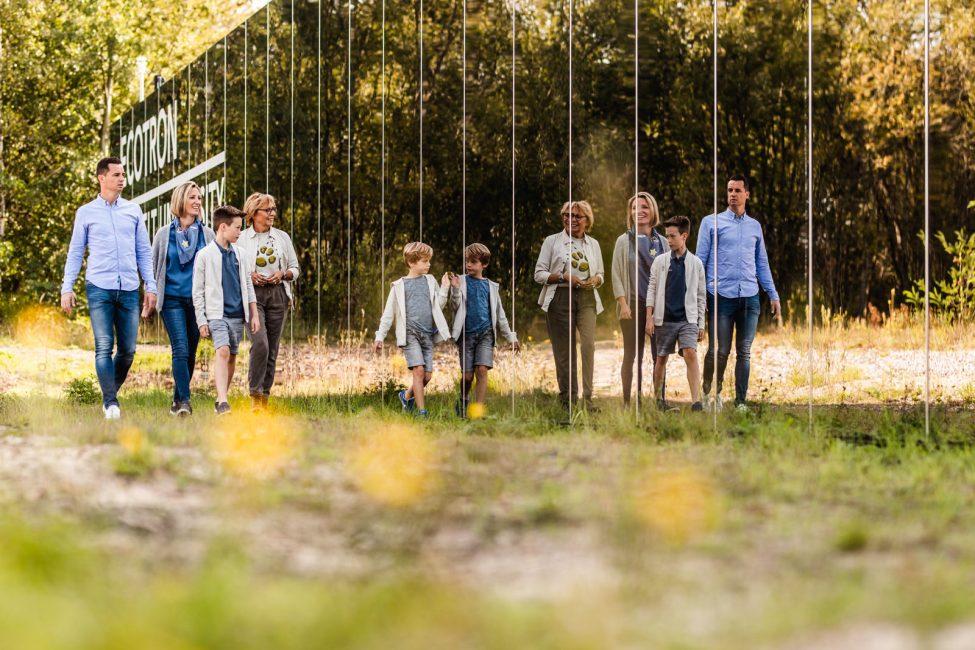 Contact
National Park Hoge Kempen
Zetellaan z.n. (Gate South)
3630 Maasmechelen (Eisden)
+32 (0)89 44 04 44
terhills@nationaalpark.be
Opening times
Hiking area Terhills
The hiking area is accessible every day from sunrise to sunset. When the National Park Visitor Center is closed, you can enter and leave the area through the steel swing gate at the reception pavilion.
National Park Visitor Center
From April to September:
open from 10 am to 6 pm.
From October to March:
Open Tuesday to Sunday from 10 am to 5 pm (closed Monday).
Closed 24, 25, 31 December and 1 January.