Class and comfort
Four stars with 59 luxury rooms – the Terhills Hotel in Maasmechelen totally sums up class and comfort. The neoclassical baroque style of the impressive main building of the old mine is a classic showpiece of our industrial past. Contemporarily, the building has undergone a fashionable, future-oriented interpretation. Welcome to the Terhills Hotel!
The Terhills Hotel nestles in the heart of Limburg's green landscape, surrounded by lush fauna and flora and impressive water features. Unique vistas from the old spoil tips and the headframe bring the memory of the coal mining past closer to home than ever. The Hotel's enchanting French garden adds the icing to the cake, forming the link between the main entrance gate to the only National Park in Belgium – a genuine walking paradise.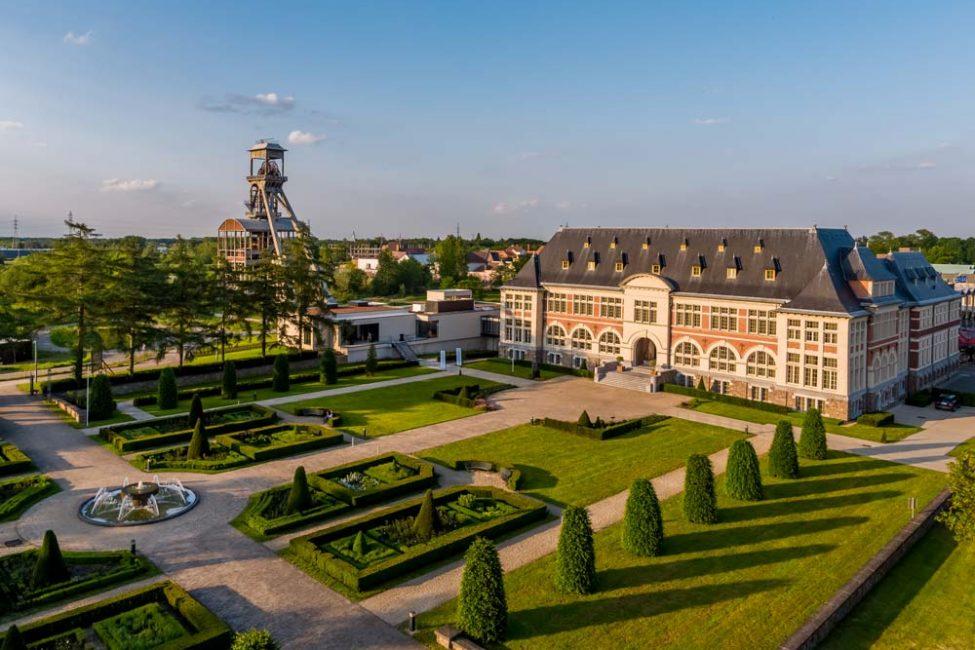 Meetings
The Terhills Hotel is a versatile location where business meetings can be combined with relaxation and pleasure. The hotel's proximity to the National park, the Terhills Cablepark, Elaisa Energetic Wellness and Maasmechelen Village, allows it to offer numerous combination options.
The newest meeting complex, located next to the hotel, offers an inspiring view of the headframes. So, this is an ideal meeting environment, especially if you are looking for originality. We offer all the options for meetings, incentives, conferences, receptions, brainstorming sessions, corporate events, etc. And this can be for groups from 8 to 150.
The numerous relaxation options on and around our site make it perfect for meetings with just that little extra added spice. You could for example combine your meeting plans with a great team building event in the Terhills Cablepark, a nature walk, using Vespa-route or paying a visit to Maasmechelen Village. The options are endless!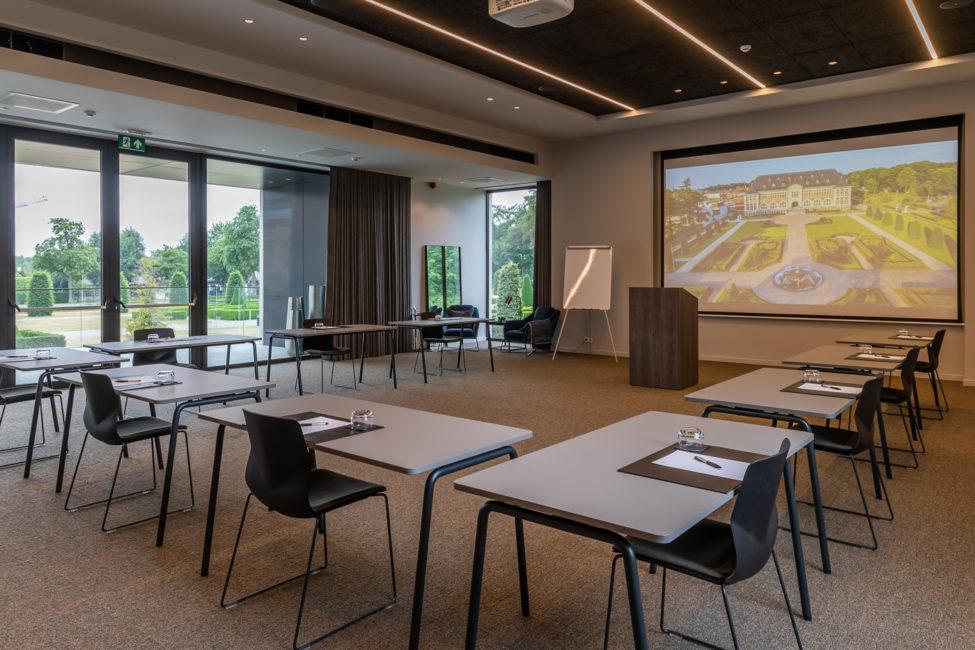 Brasserie
Do you fancy a fine-tasting dinner in a pleasant ambience? If so, the Terhills Brasserie menu makes it the perfect place to settle comfortably at a table for a delicious meal. The chef will present you his careful selection of dishes, chosen and prepared with passion and good taste.
In the casual, atmospheric setting – looking onto the beautiful French garden – you are guaranteed relaxation while eating. And the hotel bar is the perfect location for enjoying your favourites from a wide range of drinks and wines, etc. or just a nice cup of coffee. Ideal for those who want to blow out or refuel after an active day!