A unique wellness complex
The electric Terhills shuttle bus takes you right through Terhills to the imposing entrance at the Elaisa Energetic Wellness complex. You will find fresh balance at this brand-new wellness complex, surrounded by the beautiful Terhills nature, geometric shapes, crystals and other natural materials as well as the influences of ancient world cultures. All this is complemented by the restorative and inspiring influences from ancient world cultures such as the Maya, Incas and Egyptians.
The wisdom and beauty of these bygone cultures are exactly the inspiration behind creation of Elaisa. Let yourself be carried away on a cloud of relaxation. Enjoy a unique, natural wellness experience and relax through centuries-old traditions in special saunas and baths. Work actively on your personal development, health and self-awareness. A blissful visit is guaranteed.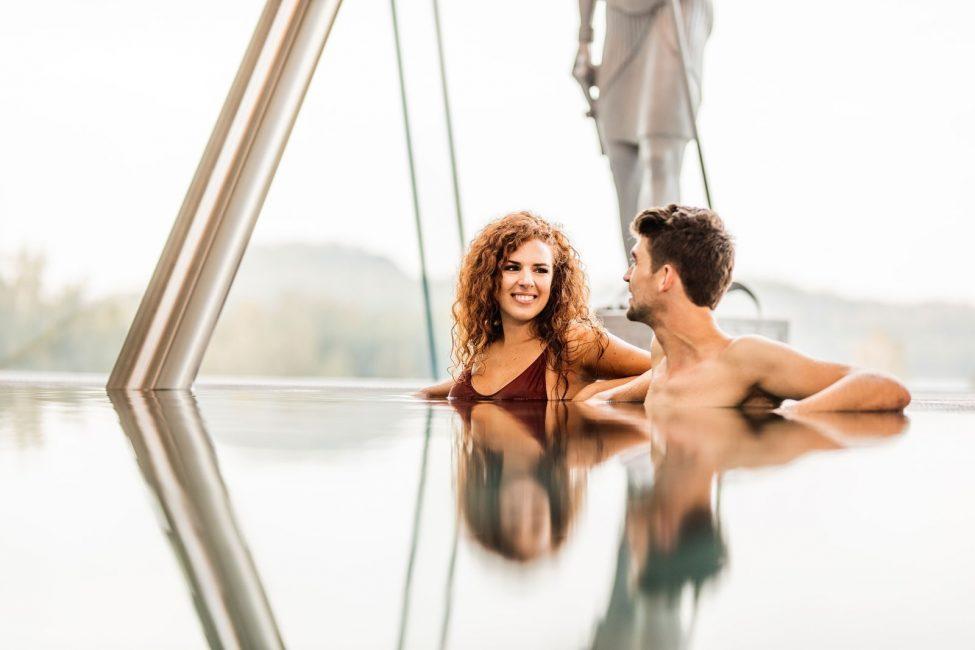 The offering
The Elaisa Energetic Wellness offering consists of:
Eleven saunas, including:

A Temazcal
Chakra balancing saunas
A ceremonial sauna
A range of pouring saunas

Eight baths including an energetic bath, a Kneipp bath and two outdoor jacuzzies
Sunbathing area
A hammam
Zen relaxation area
Crystal relaxation area
Two restaurants
Elaisa Energetic Wellness offers you a wide range of wonderful massages, facials, body treatments, manicure and pedicure. Why not indulge yourself?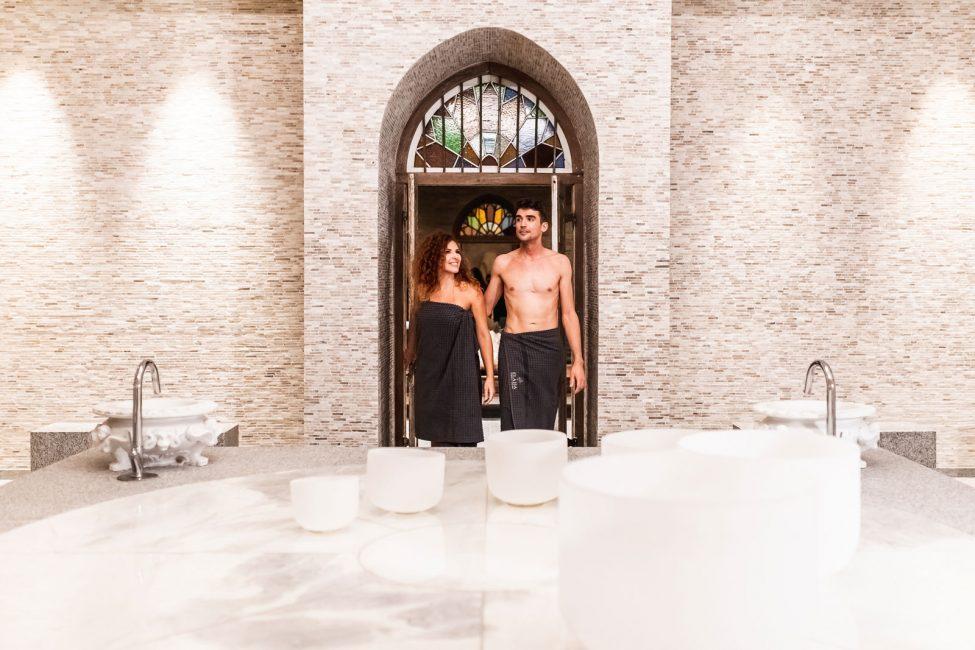 Contact
Nationaal Parklaan 7 (Gate North)
3650 Dilsen-Stokkem
+32 (0)89 39 09 96
info@elaisawellness.com
Opening times
Every Wednesday and Thursday, every first Saturday, and third Sunday of the month is swimwear day at Elaisa.
Other days are discreet nudity.
Mo–Su: 10 a.m.–10 p.m.
Prices
Adminission tuesday

€ 49,50
Admission wednesday to monday

€ 55,00
Evening admission tuesday

from 17h

€ 35
Eventing admission wednesday & thursday

from 17h

€ 43
Evening admission friday, saturday, sunday and monday

from 17h

€ 38
Student rate tuesday

€ 43
Student rate wednesday to monday

from 17h

€ 48
Evening student rate tuesday

from 17h

€ 29
Evening student rate wednesday and thursday

from 17h

€ 35
Evening student rate friday, saturday and sunday

from 17h

€ 32