Electric scooter
Are you ready to scoot into the world of Terhills? Why not use our brand-new electric scooters. On the map you can see where these shared scooters are located.
How do you use them?
Download the Terhills app and create an account. It's quick and easy to do. You can unlock a scooter using this app. Green light on the scooter = let's go!
Finished scootering around? Return the scooter to a charging station.
Wait for the green light and the confirmation sound. Then your payment will also stop.
These scooters can only be used within Terhills' grounds; if you leave the site, the scooter will stop working automatically.
If there are no scooters in the charging station, they are having a winter break.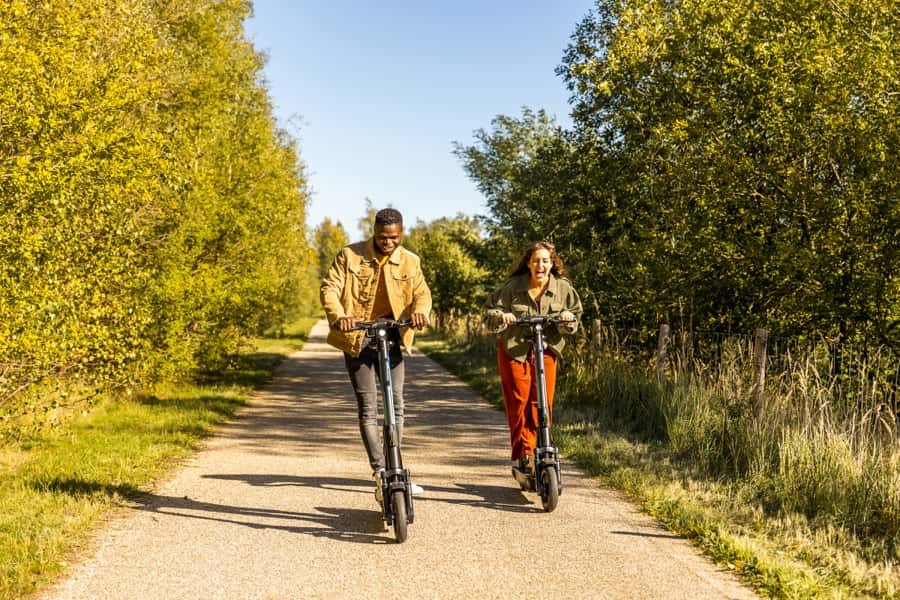 Driverless shuttle
Experience the mobility of the future and use the fully autonomous shuttles at Terhills. These ride 7 days a week from 10:30 to 18:30 hours. They pass by each stop approximately every 10 minutes. This enables you to easily move from one attraction to another on the site. During the shuttle's trial period, you can even use it free of charge! Each shuttle can seat 12 people and they are wheelchair accessible at the touch of a button.
Click here to find the scooter charging stations and the different autonomous shuttle stops.