Your unique events venue
Are you organising an outdoor event? And are you looking for a high-quality outdoor venue? Our events zone Terhills Events is located right by the main gateway to the National Park, Terhills Hotel and Maasmechelen Village.
Our outdoor space is also just a stone's throw from Terhills Cablepark, Terhills Resort by Center Parcs and Elaisa Wellness. With these unique attractions in the area, Terhills is a magnet for both day visitors and overnight guests.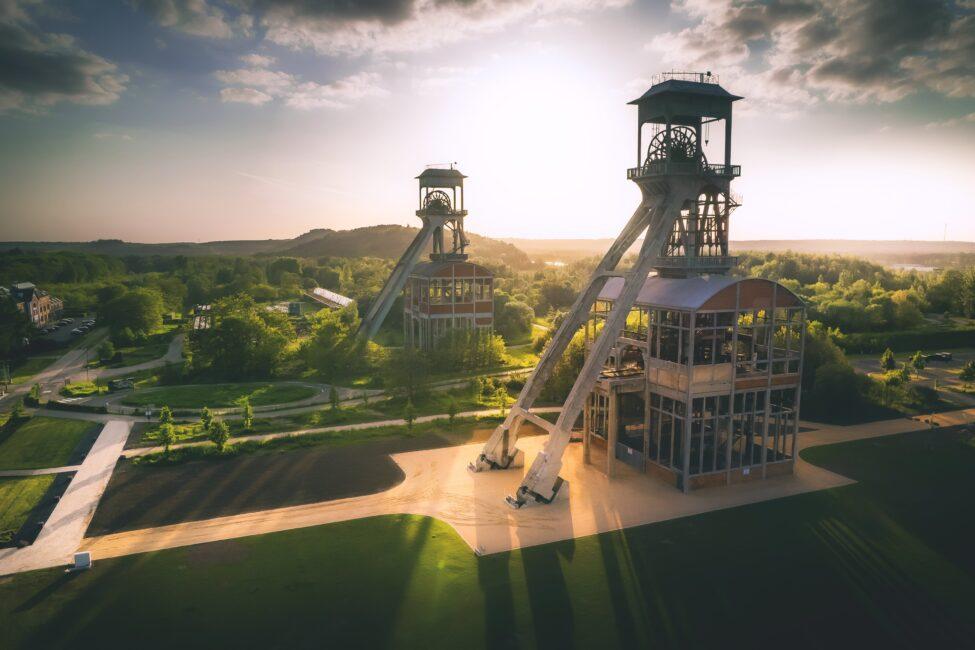 Green and vast
The colliery headframe, an icon from Maasmechelen's industrial past, is the crowning glory of the events zone. Where coal used to be extracted from the ground, you will now find a fantastically equipped and green outdoor space that is perfect for holding large events.
The grassy area has been constructed with a crushed stone subbase, enabling the entire area to be driven on for ease of setting up and dismantling. The entire zone has also been drained to ensure that the surface can still be walked on in rainy conditions.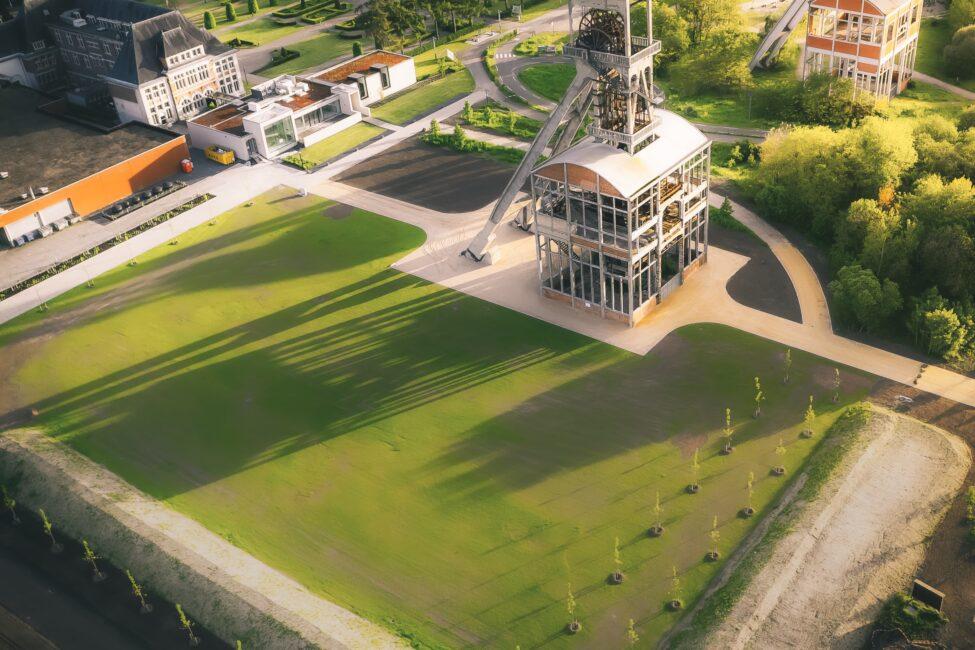 Facilities, check
Terhills Events is equipped with four underground power points and various water drainage points. The 5,500-m² zone has its own access road and car park with 155 parking spaces. More space needed? Various public car parks are located nearby.