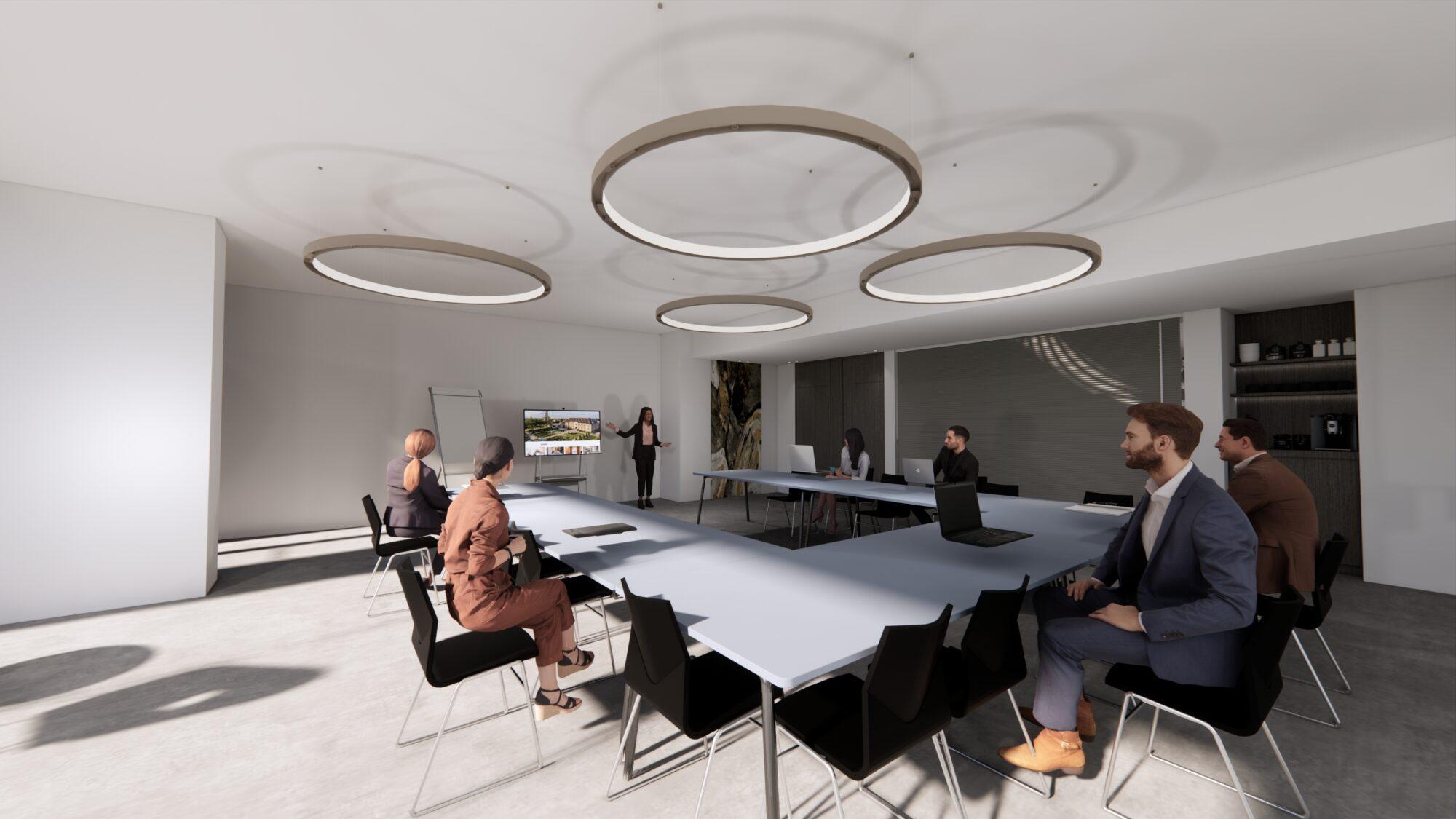 This summer, Terhills Hotel & Conference will be getting two brand-new meeting rooms. The rooms can be linked together, which offers users additional flexibility for their seminars, meetings and parties … A unique view of the Terhills' colliery headframe and the brand-new events zone is definitely included!
The newly built Terhills Conference, adjacent to Terhills Hotel, already has two beautiful meeting rooms and, partly because of this, had a very good year. It's therefore time for expansion! The new rooms have a surface area of 130 m² and 105 m²: the ideal setting as a VIP room for events or hybrid meetings.
Assets: the view and location
Both meeting rooms offer a view of the events zone; a green zone around the colliery headframe. The surrounding area is also a huge asset. Located on Terhills between the Hoge Kempen National Park, Maasmechelen Village, Terhills Cablepark and Elaisa Wellness, Terhills Hotel allows you to access a range of recreational options. All on one site!
The new rooms can be booked from August onwards.