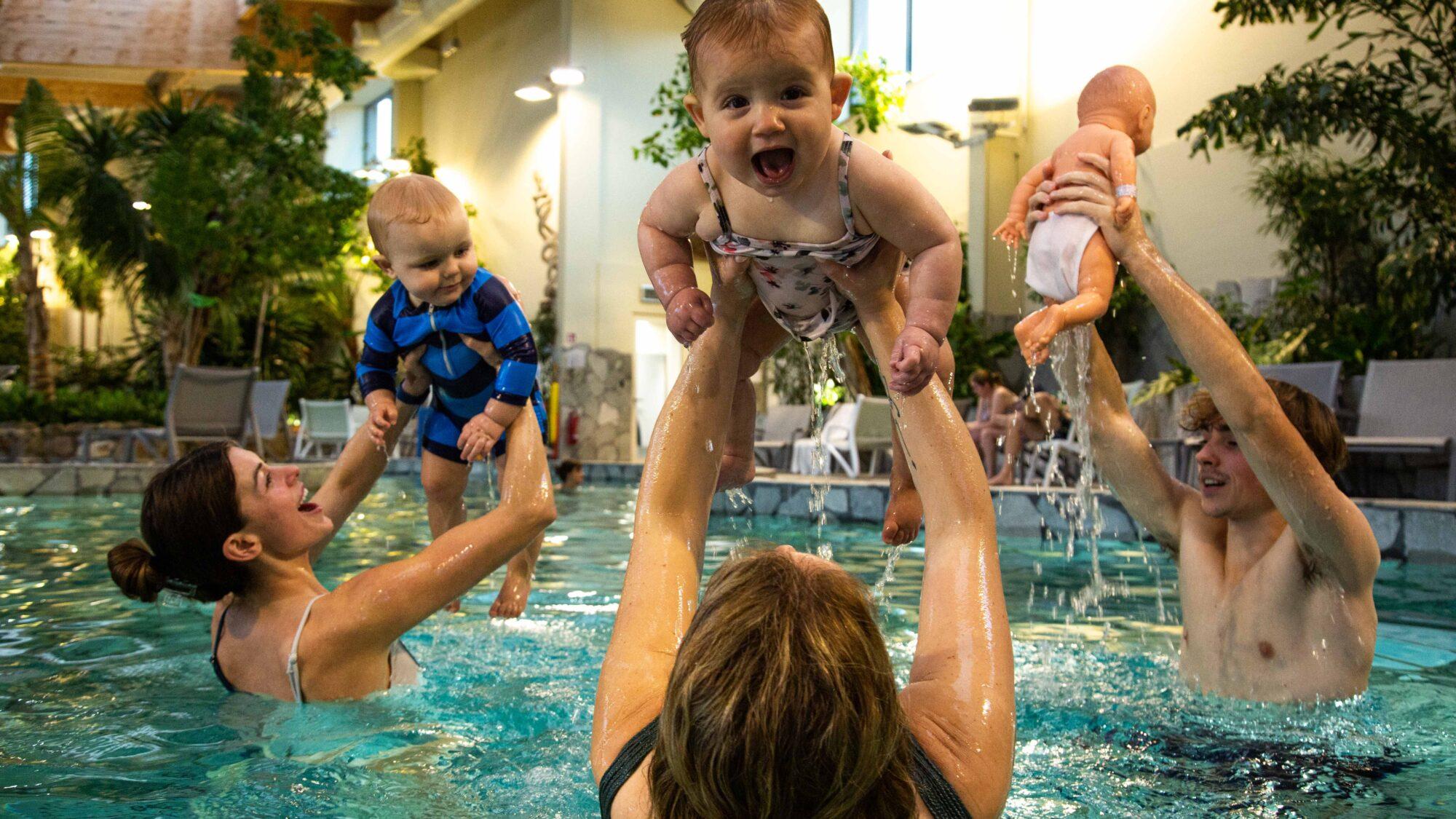 Hi! We are Cruz (1 year) and Maxime (9 months) and we have tried out the Aqua Garden at Terhills Resort for you. That's right, we are mini travel bloggers and we love to tell you all about our experiences!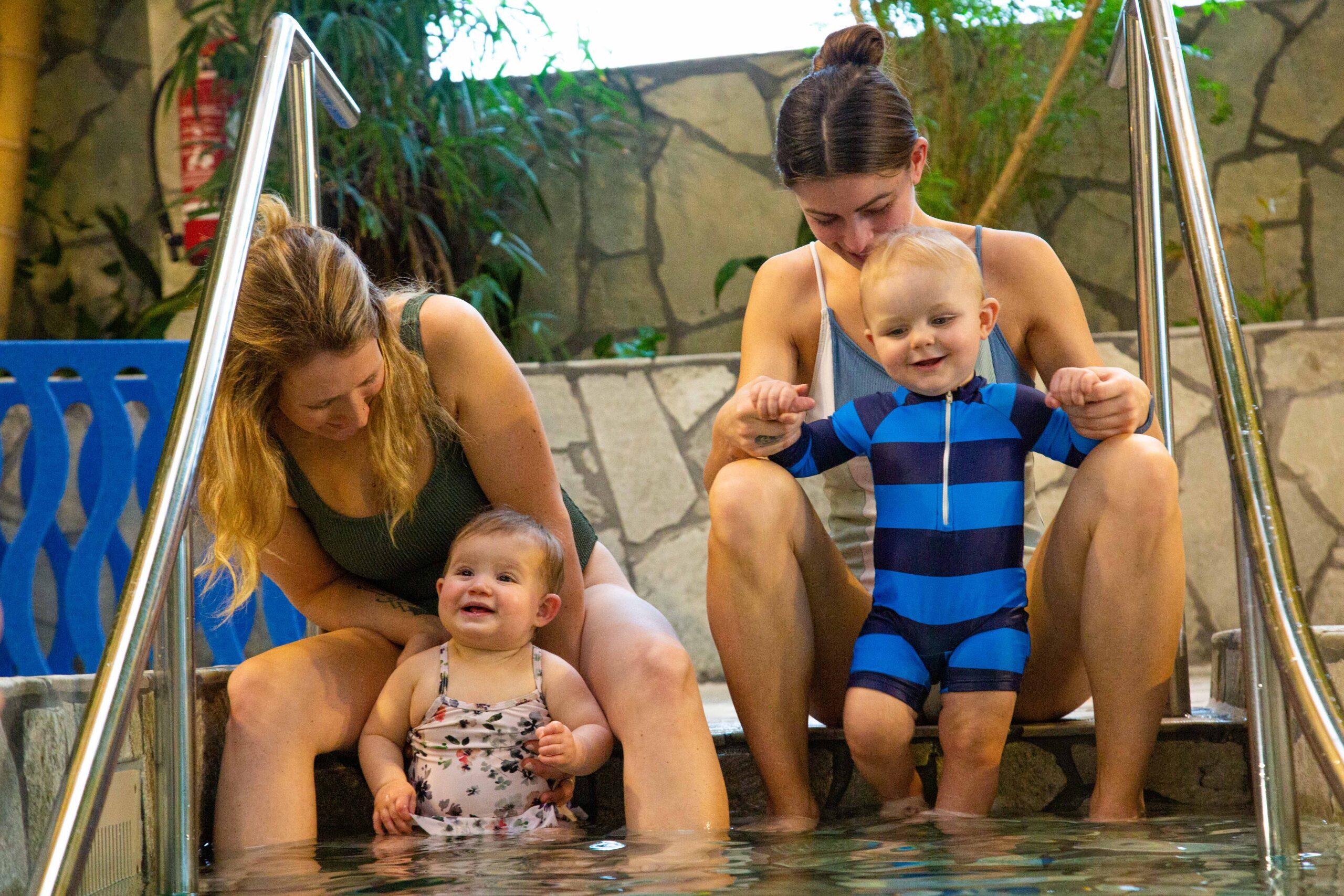 Time for adventure
Our adventure in the subtropical paradise started with a baby swimming lesson. Baby swimming? Well, actually it's more like an introduction to water as we're too small for swimming lessons! But because of the pleasant temperature of the swimming pool and our glitzy swimsuits, we soon got used to the water. We first dipped our toes in the water, and then went into the pool with Mum.
A good demonstration
An instructor supervised the whole lesson. He demonstrated everything with a doll and we watched closely, because then we had to do it too! Flying out of the water, playing with spades, floating on a mat on the water and even putting our heads underwater. We loved doing it and mum also enjoyed it to the full. We had so much fun!
A relaxed finish
We ended the baby swimming lesson by relaxing in the hot tub. Bubbling away after an active baby workout: delightful! After all that playing, no doubt we'll drop off to sleep soon. But one thing is certain: we'll definitely come back!
Why we're fans of swimming at the Terhills Resort Aqua Garden?
The swimming pool is closed to everyone else during baby lessons. We had the whole Aqua Garden to ourselves.
The temperatures are perfect, both in and out of the water.
The instructor carefully demonstrated everything with a doll, so Mum knew what to do and we weren't afraid either
Need a break? Baby parks are available where you can have a rest.
After baby swimming we carried on playing for a short while in the Aqua Garden. Splashing around in the paddling pool or sliding on the mini slide! We could even stand in the pool ourselves by pulling ourselves up on the low benches. And, of course, not forgetting … the bubbles that are blown around every five minutes! Guaranteed fun!
Practical information
Overnight guests pay € 6/baby. Adults attend free of charge.
Day visitors can now also register for a baby swimming lesson:

€ 6/baby (3 months – 2 years)

€ 15/adult (day ticket for the swimming pool). After the baby swimming lesson, you can stay in the pool all day.
This can be booked for at least 1 adult and 1 baby, with a maximum of 2 adults and 2 babies.
Only available on Wednesdays and Sundays.

More information and reservations at www.terhillsresort.be/dagticket.