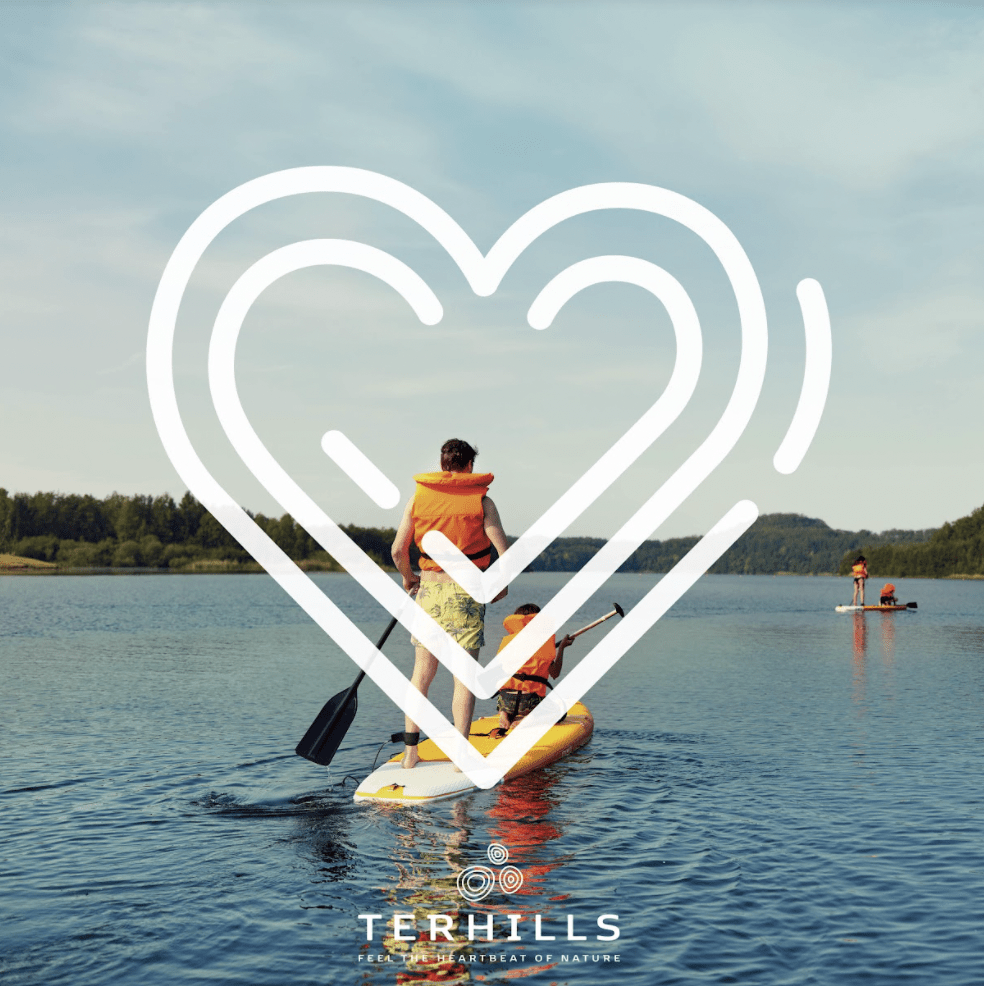 Feel the heartbeat of nature? Most of all you'll feel your own heartbeat thundering, thumping, skipping, racing, skipping a beat and tap dancing during these three exciting Terhills activities!
Terhills Cablepark
Do you want some 'Vitamin Sea' without having to travel to the coast? Terhills Cablepark means that the adrenaline rush is closer than ever! Our water skiing park isn't only in a beautiful location, it also offers the safest way of learning how to wakeboard. An introductory session allows you to become acquainted with this water sport at a lower speed. This includes an explanation.
Terhills Aquapark
Real water lovers will definitely feel at home at our Aquapark (part of Terhills Cablepark). This impressive and unique obstacle course covers around 1,500 m². Dive into an adrenaline-filled adventure and bounce from inflatable cushions to the slide and back again. Fun in the water guaranteed for everyone aged 8 or over! Please note: this is only open from May to September.
Terhills walk
Are you curious how a walk can accelerate your heartbeat? Wait until you climb our slag heaps! There is a short 3.6-km walk that takes you over the long slag heap, but anyone who can handle a few more kilometres won't be disappointed. What about a 9.5-km walk over the many slag heaps at Terhills? Yes, that includes the 'twin' slag heaps, and that is a real "calf biter"!
Will you accelerate your heartbeat during your next visit?
Why not book a session at the Terhills Cablepark or plot your walking route now. Afterwards you can, of course, have a lie-in and recover from all that adventure at Terhills Hotel or Terhills Resort by Center Parcs. Will we see you soon?