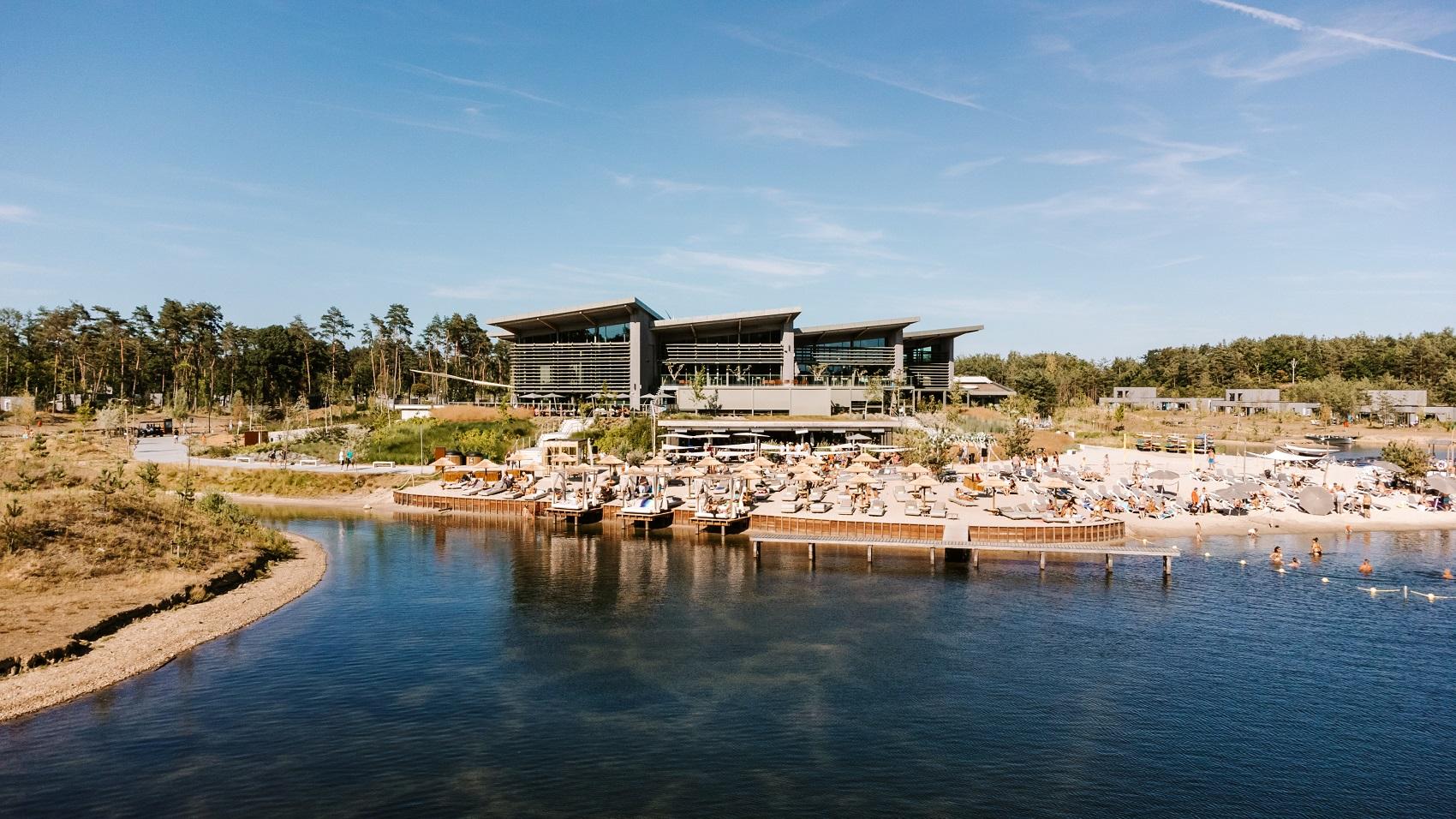 Are you curious what facilities and activities you can indulge in as a day visitor? Terhills has something for everyone: from swimming to mini golf, cycling, aperitifs or dining. And all on the edge of Belgium's only National Park! An ideal place for filling your Instagram account with photos … and your heart with happy memories.
Everyone to Aqua Garden
For anyone needing a spot of relaxation, Aqua Garden is the place to be. This small-scale swimming pool has been laid out like a tropical river, so float along towards the ultimate holiday feeling. Even as a day visitor, you can combine tastiness with relaxation: book our 'Rise & Shine' package and combine a delicious breakfast with a day of splashing fun.
A spot of virtual espionage
Have you already experienced lots of escape rooms? Or will this be your first time? Regardless, our virtual spy training X-Cube will surprise you with an innovative concept; available for both kids and adults. Four, five or six people take part in the escape room, so put together the best team with your family, friends or relatives. Good luck!
Fancy a spot of mini golf?
Anyone who prefers classic entertainment can use our Adventure Golf course at Terhills Resort. Our mini golf course nestles beautifully in the surrounding countryside and has 14 holes. A mini golf course that is suitable for fun with the whole family!
Trendy dining at Terland
Welcome to our latest culinary asset! Terland Restaurant & Beach welcomes you to the beach, including a beach bar serving finger foods. On the terrace you can choose your favourites from the menu and enjoy the beautiful view. Indoors, the nature-inspired interior creates a trendy, warm setting. Perfect for relaxing completely whilst dining.
Fancy an activity-packed day out like this? You will find more information about the various activities for day visitors at terhills.be/terhills-resort, where you can also book the activities.