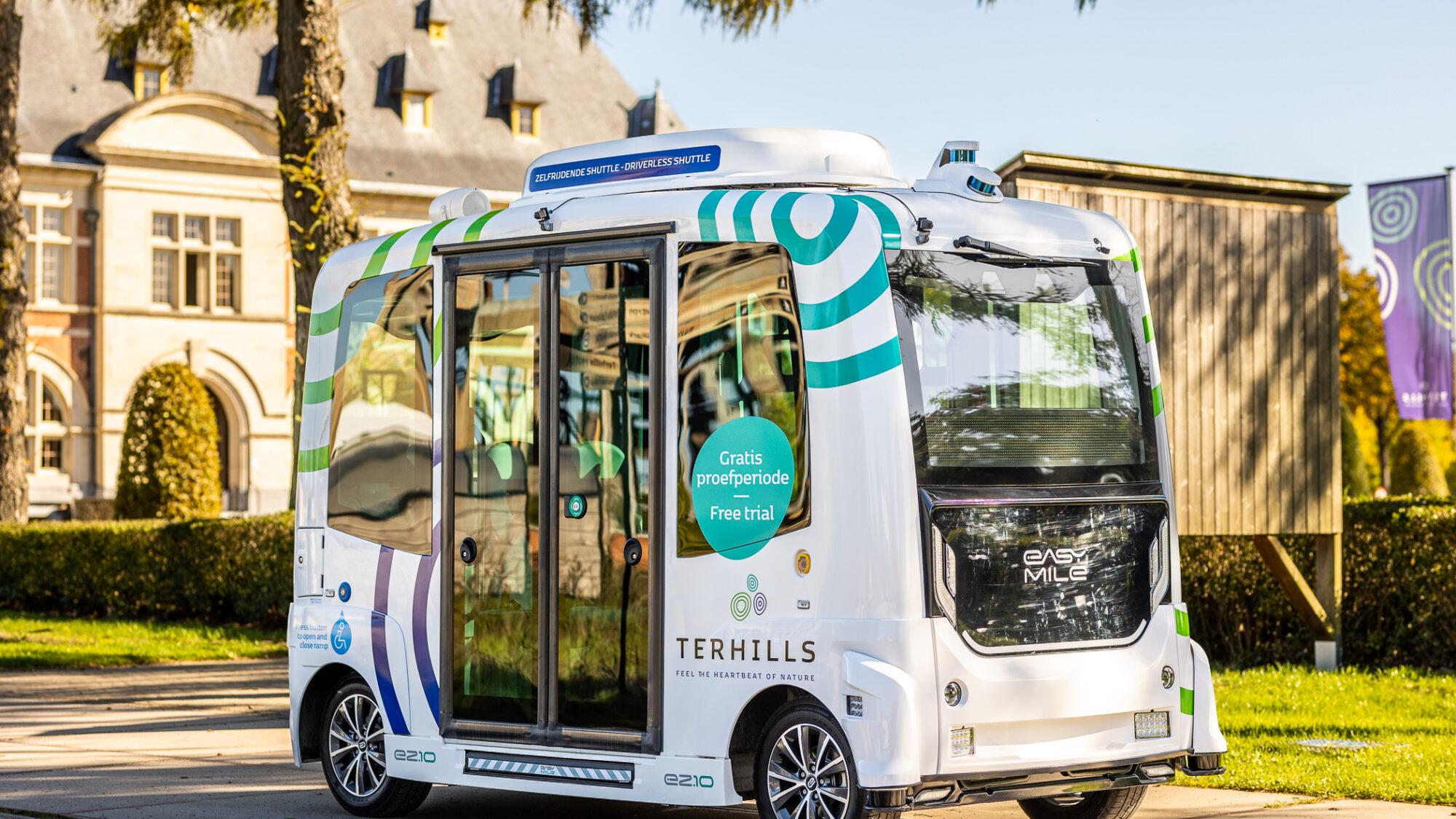 Visitors to Terhills will be able to use self-driving shuttles to move around within the site from 7 November. These self-driving shuttles will run 7 days out of 7, already for a period of at least one year. If successful, the period will be extended to 10 years. After a trial period, the shuttles will drive fully autonomously without a security steward on board.
To make it as comfortable as possible for Terhills guests to visit the vast site, Terhills has developed a wide range of sustainable means of transport. For example, you can rent e-boots, e-steps and electric golf carts at Terhills Resort. Soon, electric scooters will also be available across the site.
LRM, the investment company behind the Terhills project, provides the icing on the transport cake with the provision of self-driving shuttles. The shuttles run along a 2.5-km-long route, connecting Terhills Hotel, Maasmechelen Village, The National Park Visitor Centre, Terhills Cablepark, Terhills Resort and Elaisa Wellness.
These autonomous shuttles stop by at the various stops every 10 minutes from 10.30am to 6.30pm. They can accommodate 12 passengers and are wheelchair accessible. During the trial period, the use of these shuttle vans is free.